We recently came across a great article from the Huffington Post about the Belle Isle Zoo before it was closed in 2013 and also after it's closure. Being native Detroiters, we had no idea of it's prior glory. We hope you enjoyed the post and pictures as much as we do.
In the middle of the Detroit River lies Belle Isle, a sprawling park designed by the same landscape architect responsible for New York's Central Park, Frederick Olmsted. Though there are parts in need of maintenance and upkeep, it's still a Detroit treasure trove, with nature paths, an aquarium, beaches, sports fields, a giant slide, a conservatory, amazing views of two countries and the Belle Isle Nature Zoo.
The Nature Zoo is less than a decade old, and another attraction once drew families to the island: the first Detroit Zoo opened in 1895.
Now most island visitors would never know it was there.
"Every building and every enclosure chokes with overgrown plants in the summer," wrote Sweet Juniper blogger Jim Griffioen. "Dead trees have fallen to crush the boardwalk in places. The buildings are mostly intact, filled with snake and spider exhibits, educational displays."
But in its early years, the zoo was a destination: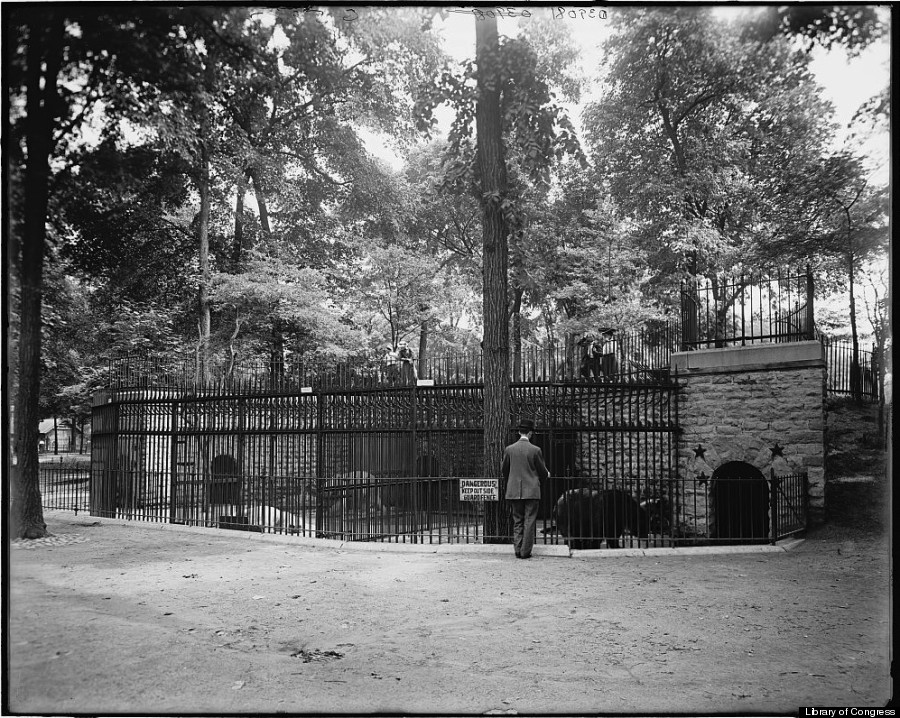 Library of Congress, Prints & Photographs Division, Detroit Publishing Company Collection, [LC-D4-39081]
According to the Belle Isle Conservancy website, the zoo opened with a bear den and deer park. The park grew in early years, and by 1909 had 150 animals.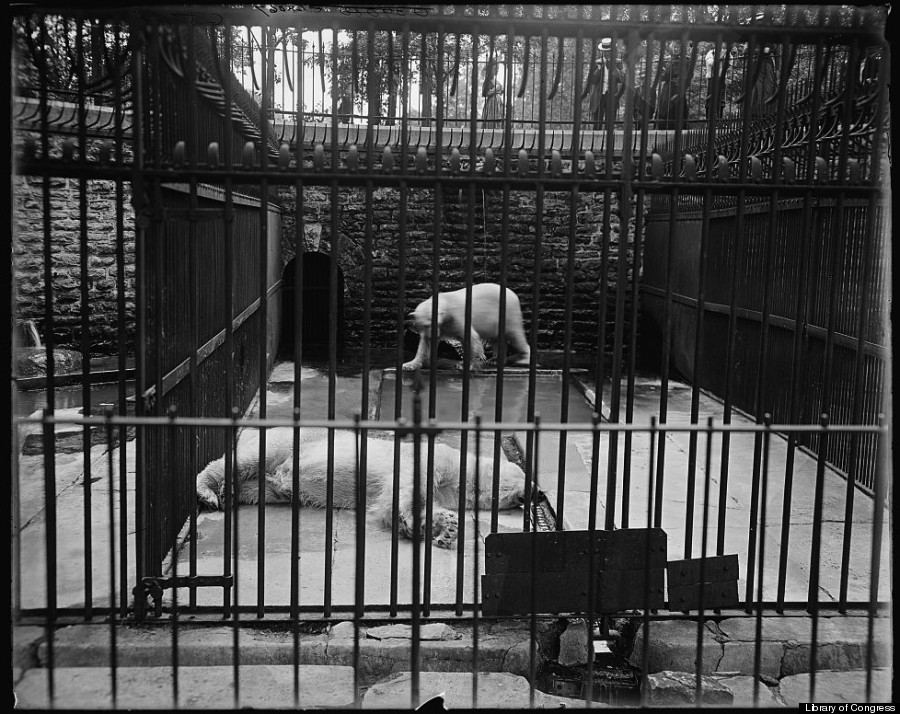 Library of Congress, Prints & Photographs Division, Detroit Publishing Company Collection, [LC-D4-68067]
The present-day Detroit Zoo, just outside the city, opened in 1928. As it became the premiere zoo in the area, the Belle Isle location became a children's zoo in 1947.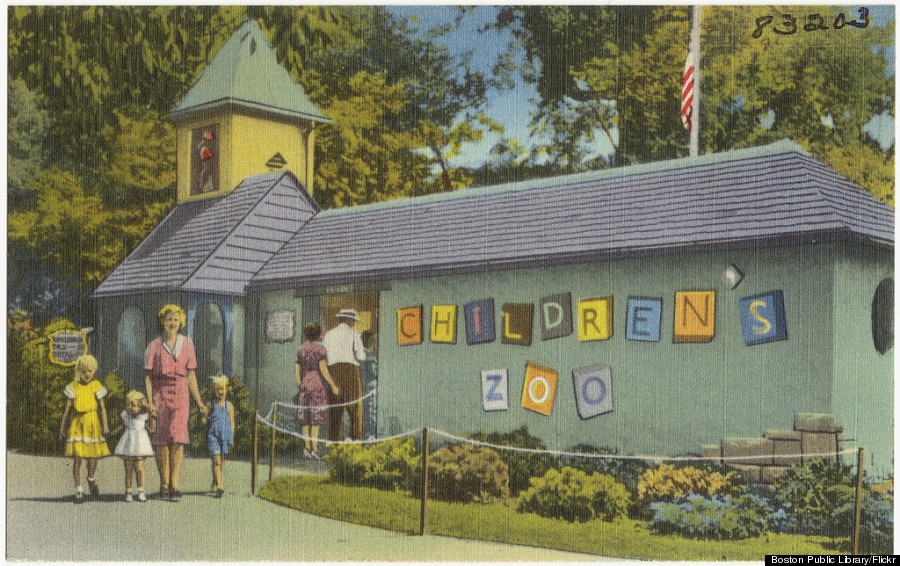 Flickr photo by the Boston Public Library.
A search through old newspapers show there was never a dull moment at the Children's Zoo, where baby elephant Kita got herself in trouble
swallowing a ball
, a talking Mynah bird
survived a kidnapping
and a
missing kangaroo turned up 13 miles away
.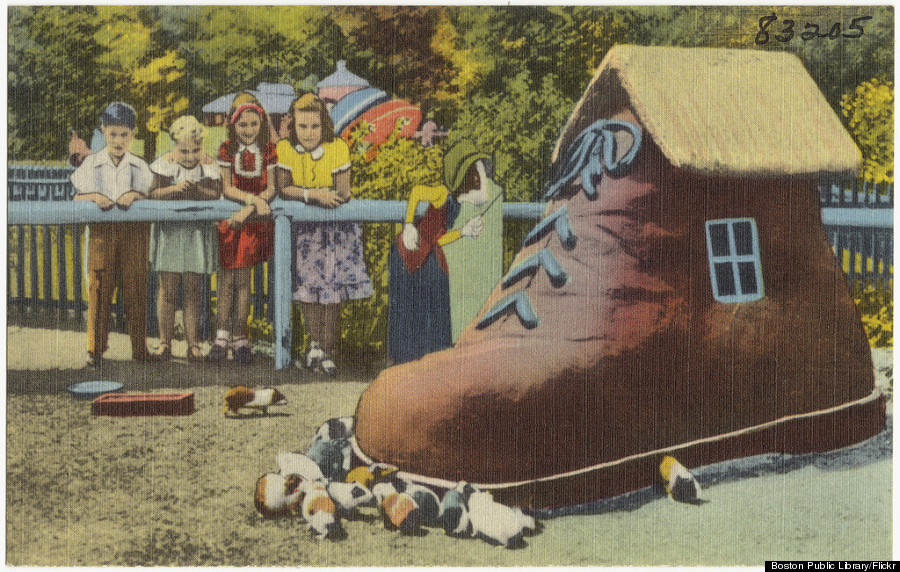 Flickr photo by the Boston Public Library.
The Zoo was overhauled in the 1980s. In its new design, visitors would walk on raised wooden walkways above animal enclosures. But 22 years later, then-Mayor Kwame Kilpatrick saw an opportunity to save some cash for the city. Now disgraced and imprisoned, he called for its closing in 2002 to
save $700,000
. Though City Council fought back, and voters
overwhelmingly approved a ballot initiative
to reopen the zoo, Kilpatrick stuck by his plan and chose to open another zoo on the same island, the
Nature Zoo
.
Now, this is what remains of the Belle Isle Zoo: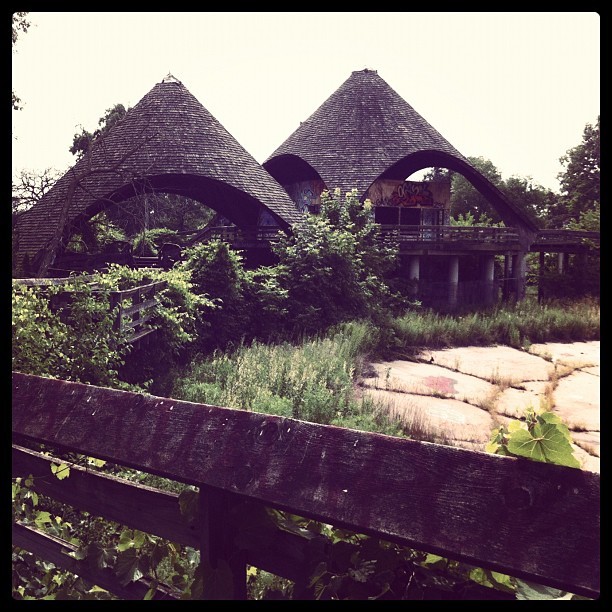 Flickr photo by waxyams.
Though the park hasn't seen an official visitor in a decade,
explorers still visit
.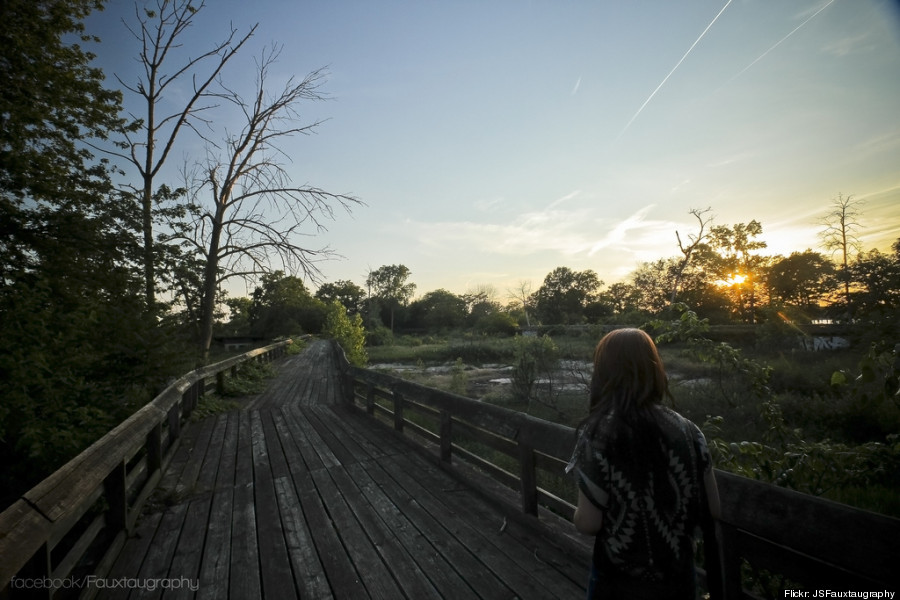 Flickr photo by JSFauxtaugraphy.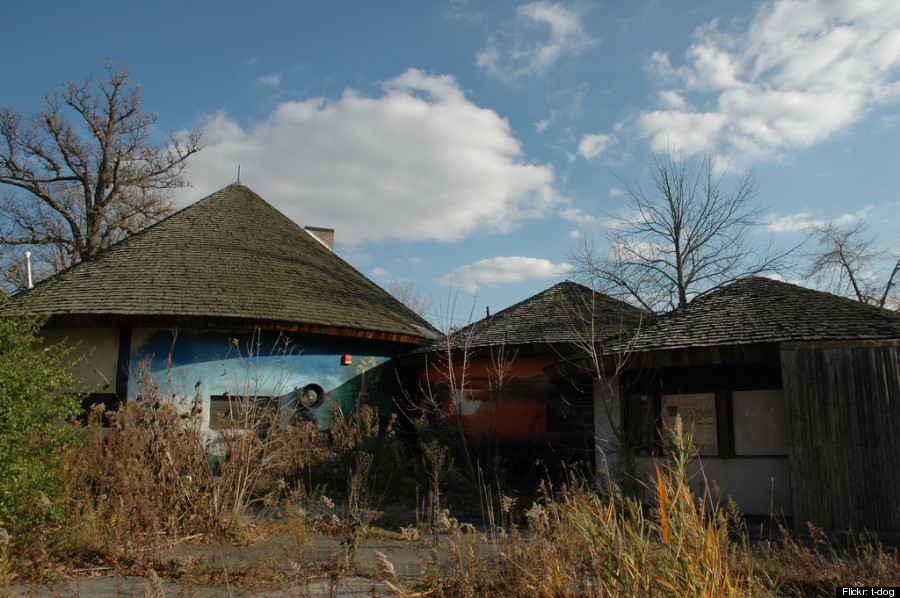 Flickr photo by t-dawg.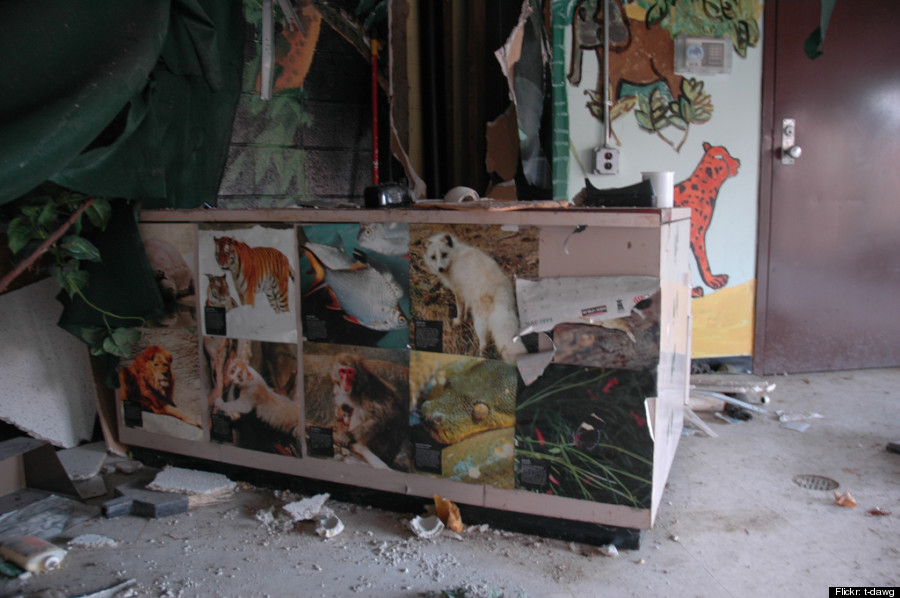 Flickr photo by t-dawg.
The zoo isn't completely lost to nature. It's the backdrop for a robot fight in 2011's "Real Steel," starring Hugh Jackman.
But off the screen, the zoo is now a quiet place.
"It was strange to stand inside the enclosures and look up to where countless people would have watched whatever animal dwelt there," Griffioen wrote in his meditation on the abandoned zoo. "Even stranger were the plants growing inside each enclosure, non-native species probably chosen carefully long ago to resemble the flora of wherever the animal was from but not to tempt them into nibbling. Even a simulacrum of wildness, abandoned, will become truly wild given enough time."
There are no plans to reopen the zoo.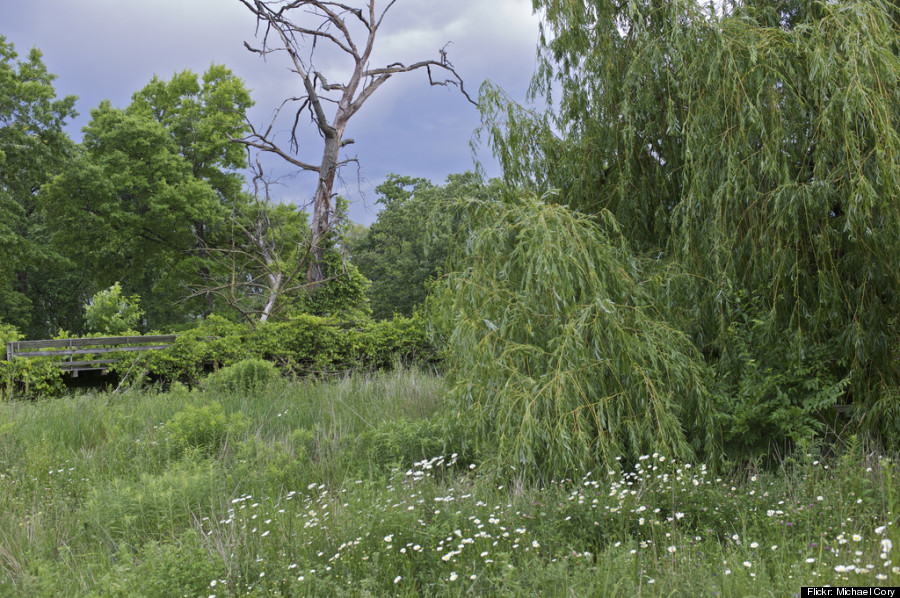 Original post can be found here